Finding the perfect hairstyle can sometimes be a challenge but it can be made easier if you consider one very important factor and that is your face shape. People have all sorts of different sized faces you see, from Oval to Heart shaped each has its own strengths and weaknesses except oval which is a perfectly proportioned shape.
The first face and the best proportioned is the Oval shaped face, this face type can wear pretty much any hairstyle and get away with it because the face is perfectly proportioned. If you have an oval shaped face your face is balanced, your forehead accounts for one third of your face, your nose for one third and below your nose accounts for one third as well, your chin is also neither very pointed or rounded. So ya if you have this face shape you can wear pretty much anything and look good.
The second face shape is the Pear shaped face is extra wide at the jaw line and chin, so you should try to either expose your forhead or growing out your bangs, this draws attention away from your jaw line. Jaw length blunt cuts are the least flattering hair cuts for this shape.
The third face shape is the square face, this face is wider than it is long and features a prominent squared jaw line. The idea behind this shape is to create a slimming effect by creating more facial length and less width. wear your hair somewhat longer than chin length and avoid flat styles. Try full styles, lots of layers and angled sides to elongate this face shape.
An Oblong face is basically an oval face with a long chin, or an elongated oval. Try to avoid cuts with spiked up tops or a high crown which will make your face look even longer. look for a shorter cut with fullness at the sides to try and make your face appear wider. If your chin is very pointed opt for a cut that falls above the chin and draws attention upwards.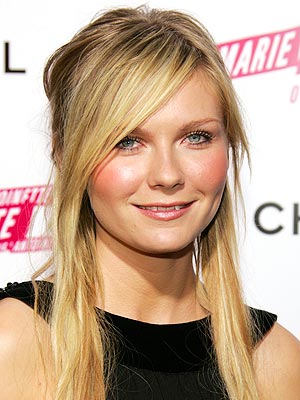 The Round face is a circular shaped face usually characterized by big round apple cheeks. You can try to remedy this by going for a longer hairstyle that covers your ears and cheekbones. Dont go for cuts shorter than ear length as this will not help you. Also, avoid solid bangs and go for soft feathery ones instead. Look for styles that draw the eye upwards.
The last face shape is the Heart shaped face, this face shape is different from the square shaped face in that it is wider at the forehead. Try short cuts that conceal your forehead. Wear styles that are slightly longer than chin length or ones that are slightly layered to add fullness to the narrow bottom, if you want a cut thats shorter than chin length bangs are a must.
So there you have it, all the face shapes and some tips to style hair to fit your shape. In my next post I will be adding pictures of guys and girls hairstyles from my youtube video "the best emo hair styles" at http://www.youtube.com/watch?v=FwIVQjbi4Eo for all of you guys to see. Oh! and support this site by clicking on an ad, who knows you might like what theyre offering and you'll be helping me out. Cya later! =D